Welcome to Marketing Impressions
Thank you for visiting our site. We have designed it to help you choose the perfect product for your promotional campaign.
For 2020 we have added 1000's of new products allowing you to search online and request a quote for the product of your choice.
We are also celebrating 25 years in business this year so you can be assured we know what we are talking about.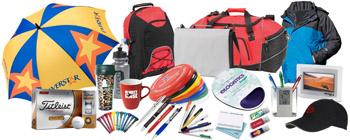 Virtual Catalogue
As well as searching through our most popular gifts on the left hand toolbar, you can now flip through our on-line catalogue here. While flipping through this catalogue click on any image to get more details and even upload your logo to get an idea of how your brand will look on the gift.
Testimonials
Marketing Impressions are the most reliable promotional items company I have ever dealt with. - An Post [read more]
I have to say that I have never worked with a company that have delivered on so many orders in such a short period of time without a single issue. - Bord Gáis Energy Supply [read more]

Newsletter
Sign up to our monthly mailing list to be kept informed of special offers and new products (we never send more than one email per month)
Subscribe to our newsletter


Secure Online Credit and Debit Card Payments
Marketing Impressions are now accepting secure online credit and debit card payments through our payments partner, Easy Payments Plus. Just click on the
payments icon to make a payment.